Wedding Transportation Essential Tips
Posted by:
Admin
Tags:
Posted date:
01-11-2021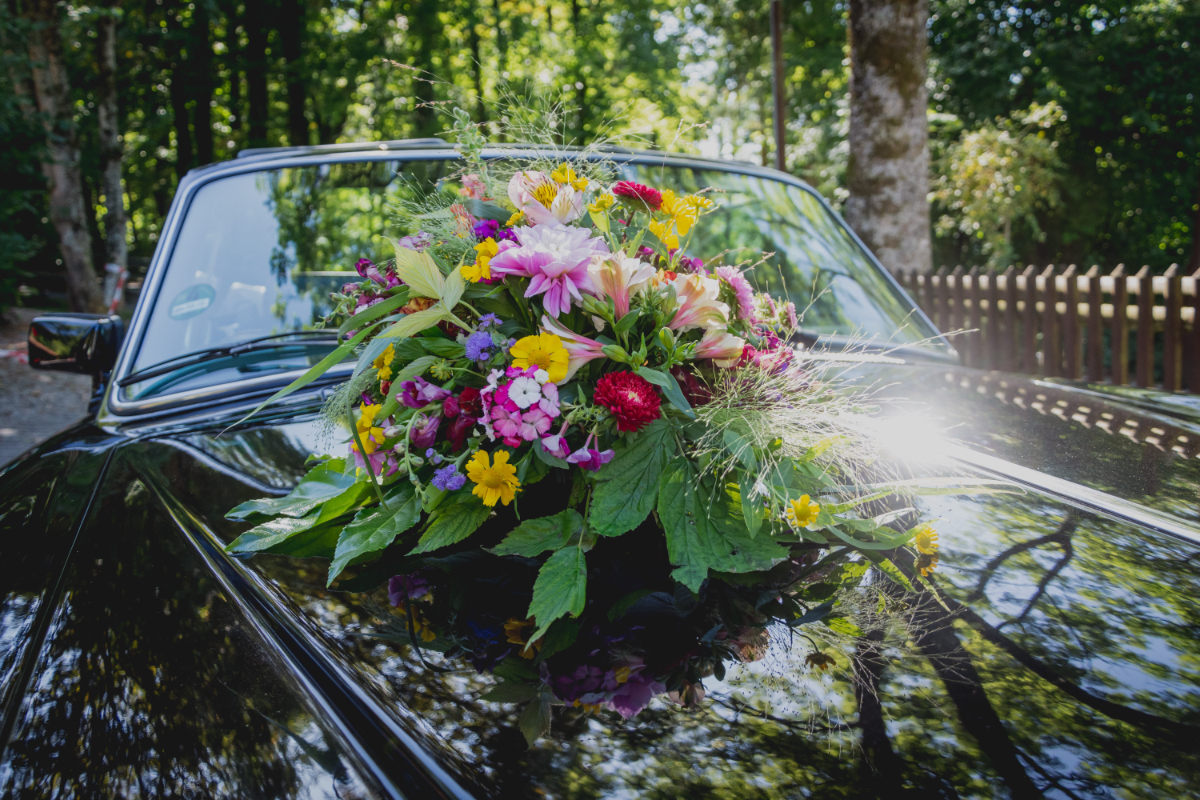 Are you looking for wedding transportation essential tips? This article looks at who needs wedding transportation and when to plan it.
Who Needs Wedding Transportation?
Wedding Party
The bride and groom require a safe, stylish and efficient way to arrive at and from the ceremony and reception venues. You may also desire some transport for your bridal party and general wedding party so that you all arrive collectively at the locations.
When booking transportation for your wedding day, you may want to overexert your budget if you cannot afford to do so. Smaller rental vehicles will do the job.
You don't always have to go down the luxury route. If both the bride and groom decide not to get ready on-site, the car can be arranged to go up in two shifts so that the couple's appearance stays concealed.
The bridesmaids and groomsmen may wish to travel together to reduce nerves and make it an excellent memory. It's a nice, fun touch to have your wedding parties travel together; everyone can get excited and stay on time.

Wedding Guests
If you have a budget that allows many of your guests to have their transport paid for, this is a massive benefit in organising the day. Hotel and transportation accommodations are fantastic for attendees that are too far from the ceremony or reception/bar venues to get there without efficient vehicles of their own or anyone to carpool with.
Be sure all your drivers know the correct addresses they will be arriving at and departing from to get your guests from point a to point b.
It is essential for those planning destination weddings, as your guests are unfamiliar and won't know the entire route to get to your ceremony or reception venue.

When to Plan the Transportation
Timing is vital, and ensure everything is timed perfectly so that your big day runs smoothly. Early arrival to each venue or site is essential for allowing everything to fall into place on your wedding.
Your wedding planner will be the best help during the orchestration of your day, and they can liaise with all your wedding vendors; they can discuss and schedule the best or earliest arrival and departure times.
Suppose if you have no intention of hiring a wedding planner or are simply not within your budget, your next best person to coordinate with and consult is your photographer.
Many providers of wedding transport factor parking into the final fees or overall charge; likely, no couple will ever have to pay this charge upfront on your special day. You will likely be given a free quote detailing the overall cost when you have your initial phone call or appointment.
The booking window of wedding transportation depends on how picky you are regarding the specific type of vehicle you are both searching for. For example, certain luxury cars like the white vintage Rolls-Royce get snatched off the market very quickly in the spring, summer and prom season.
Such is why it's vital to make an early booking, as there may only be one or limited amount available in your area.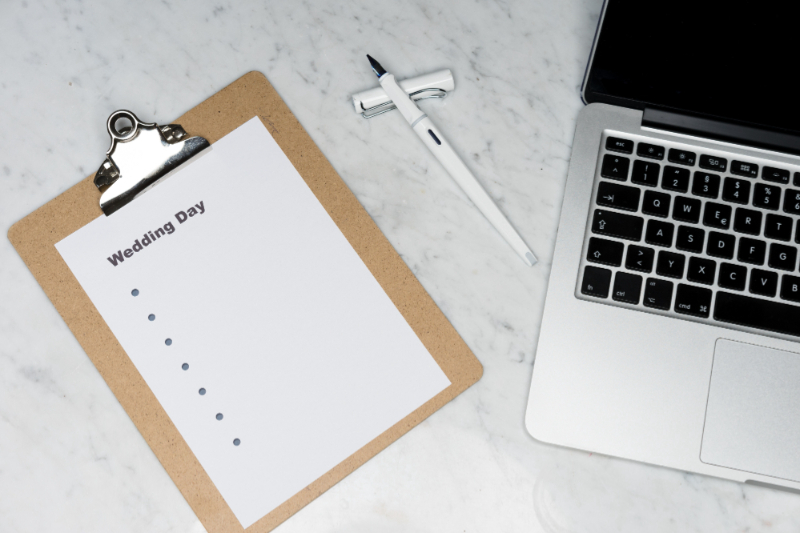 If you don't care about the type of transportation model, just that it suits your theme and is of good quality, then the best time to book or have your vehicles finalised is around three-four months prior.
Consider visiting various local car shows during the planning process or hire a unique vintage car or vehicle for your grand entrance or exit.
The earlier you contact these services, the pricing may become more affordable and, overall, the more comprehensive your vehicle selection will be.
Average Cost of Wedding Transportation
Next up, you'll want to consider the overall wedding transportation costs. Budgeting is one of the vital aspects of wedding planning, and transportation should be a priority, not something you forget and make up for last minute.
Pricing can vary dramatically depending on the style of transport you choose and the duration of time you need them for. Stretch limos that can fit approximately 12-14 people, or guests will often cost around £250 - £360 for three hours.
Many fleet companies in the luxury transport hire industry offer a three-hour minimum; however, it does vary on numerous factors, and any additional waiting hours will impact the price.
Any party busses or shuttles can have prices ranging up to £578-£867 depending on the duration you require them for.
Often professional drivers at these services will be at your beck and call for the events and will stay or wait as long as you need to take guests back to their homes or hotels, as long as they are paid.

Is the wedding couple responsible for guest transportation?
Transportation is often left up to the individual guests themselves; however, it is a nice gesture to offer if you have space in the budget to do so. Especially when it comes to out-of-town guests travelling extreme lengths or from somewhere that will take longer than a day's drive.
You could also suggest some quality, affordable hotels or practical routes; if you can afford to do so, you could pay or rent a hotel for them to stay in.
If you do this, you must make your drivers and services aware of the venues that your out-of-town attendees will be staying in at the end of the night. You may also want to warn your guests, vendors or drivers of the weather conditions or road delays if you feel they may not be aware of the new destination.
What about the bridal party Transportation?
Wedding transportation for your guests is one thing, and transport of the bridal party is another. Guest transport is optional; many might have their vehicles, pay for their carrier or even choose to carpool with other attendees.
However, transport for bridesmaids and maid of honour is an obligation, not just traditional but also a much more practical ride choice.
If you choose to hold your reception at the same place as you set your ceremony, or perhaps at a relatively local venue, you may be in luck and save yourself some money. However, it is kind to offer and helps you navigate departures, arrivals and group pictures.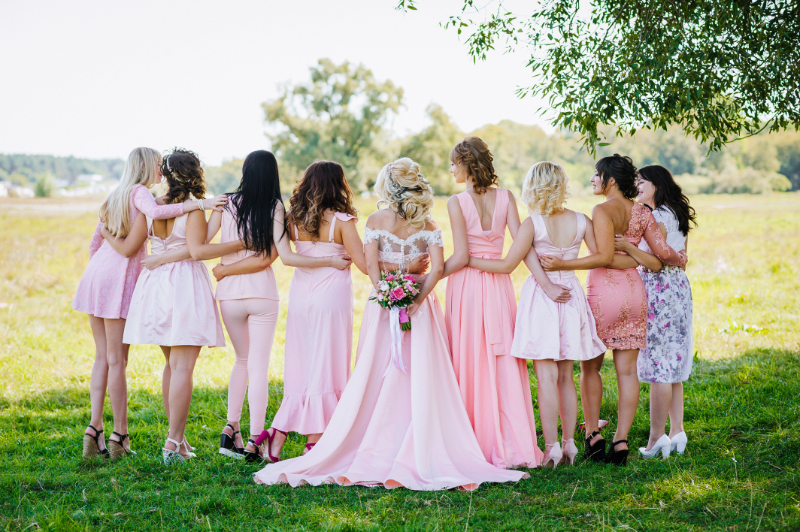 What's the most important thing to consider for guest transportation?
Suppose you have chosen to pay for the transportation of your guests, especially if you have decided on a venue that is further out of the local area or more difficult to reach, or if you have out-of-town relatives or friends.
You'll want to ensure you inform your guests that their travel is covered and the time they must be ready for.
It may be good to include an additional note into the body of your invite that states your guests should contact you or submit them immediately if they require any transportation to your wedding events, including the ceremony and reception.

Suppose you have selected to have a much lower capacity or perhaps an extensive guest list. In that case, that means your drivers must make several trips to and from a site (individual homes, the ceremony and reception venues).
You'll want to give your drivers enough time in between the ceremony and getting to the reception venue so that you can gather everybody, all the hired vehicles, buses and car-poolers.
You may want to hire a shuttle, trolley or party bus so that you can assign specific guests or a family to the bus at a particular time. Bus systems or schedules can be updated through posts on a private chat or website forum so that you ensure no guest is left behind during a weddings venue transition or at the end of your special day.
You must ensure your out-of-town guests are always in contact with you so that you can communicate any schedule changes or keep them informed of further details. Allow your guests to air out any concerns or questions with you before the big day; you can even coordinate their journey with other guests to save time and money; it will help the day move far more smoothly.

---
Are you planning wedding transportation in Cheadle, Stockport, Manchester or Cheshire? We offer vintage wedding cars for hire throughout Greater Manchester and the surrounding areas of Cheshire.
Cheadle Vintage Cars provide you with all the necessary travel needs for your special day. We can provide the most vintage luxury cars, carriages or party buses shuttle services for guests and the newly married couple to get them from point A to point B.
If you require vintage wedding car transport to your ceremony, to your reception, or both, get in touch today. Follow the link below for vintage wedding cars in Manchester.